How the Ferry Is Changing the Brooklyn-Queens Waterfront
In the 1850s, Walt Whitman took a ferry from Brooklyn to Manhattan and did a remarkable thing — he wrote something nice about his commute. "Ah, what can ever be more stately and admirable to me than mast-hemm'd Manhattan? River and sunset and scallop-edg'd waves of flood-tide?"
The Durst Organization files plans for 652 units at Hallets Point complex
The Durst Organization is planning two more mixed-used buildings at its Halletts Point development along the Queens waterfront, according to permits filed with the city Friday.
Douglas Durst on how to build "a new neighborhood" in an unfamiliar land … Queens
After spending over 100 years building up a family real estate dynasty in Manhattan, The Durst Organization is now bringing a pair of massive projects to the banks of Queens.
Durst Tops Out First Building at Halletts Point Development
The Durst Organization last week topped out Building One at Halletts Point in Astoria, Queens. The event honors and thanks the workers, construction and engineering teams, community leaders and government partners involved in the project.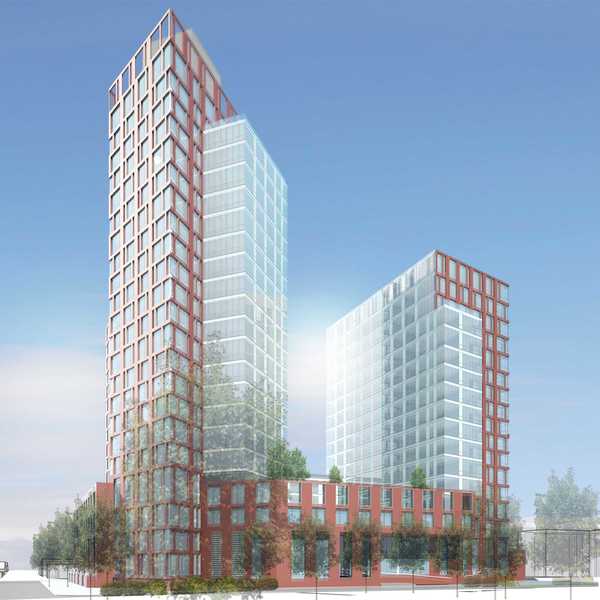 NYC breaks ground on its first off-grid affordable housing development at Hallets Point
Mayor de Blasio broke ground on New York City's first off-grid affordable housing project this week in Astoria, Queens. The $1.5 billion development at Hallets Point will provide hundreds of affordable apartments for low-income families in the area, and also includes a number of impressive sustainable features such as its own on-site micro-grid as well as a wastewater system that will divert millions of gallons of wastewater from being dumped in the East River.
credit STUDIO V ARCHITECTS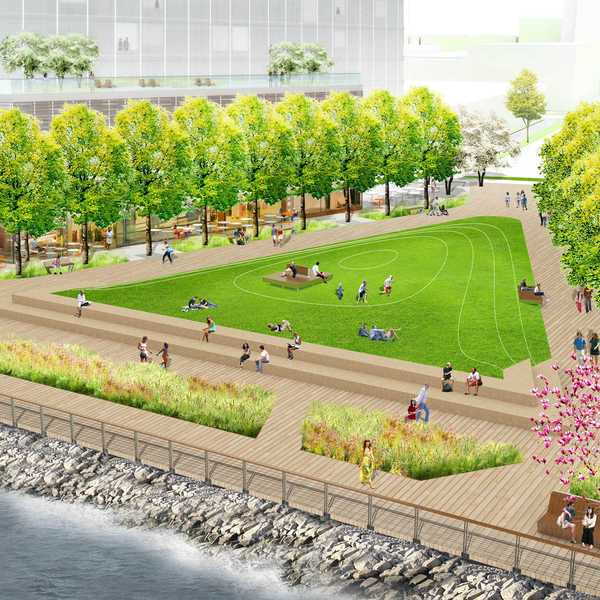 Astoria's Hallets Point Project Finally Gets Its Groundbreaking
The Astoria waterfront will soon be transformed thank to several megaprojects coming to the neighborhood. One of those, Hallets Point, has been in the planning stages for some time now, but as of today work has officially begun with a groundbreaking (finally) happening at the site.
credit Studio V Architects and James Corner Field Operations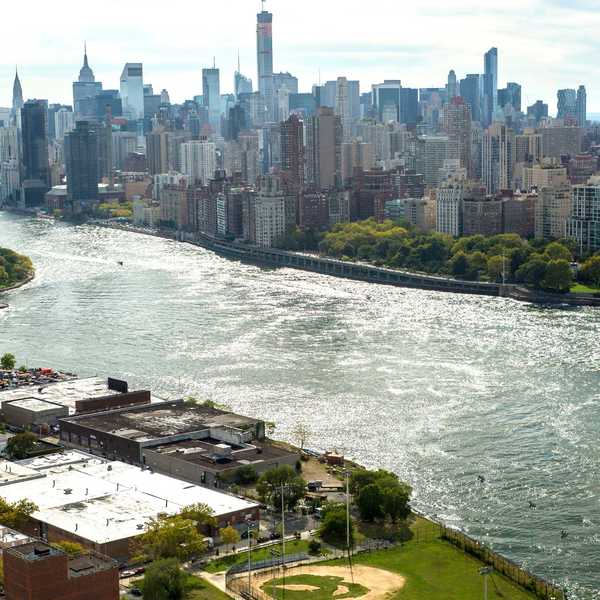 New Affordable Housing At Hallets Point, Astoria
"This is an historic day for our family and for our new neighbors," said Douglas Durst, Chairman of The Durst Organization. "In the 100 years of our company's history we have never developed outside of Manhattan. We believe Hallets will be a model for community involvement, sustainability and large-scale mixed income housing development. With Lincoln Equities, we have worked hand-in-hand with the local community, elected officials and the residents of the Astoria Houses to ensure this project will be a success not only for our family and our future residents, but also for the people who have lived and worked on the Hallets Peninsula for decades."
credit NYONAir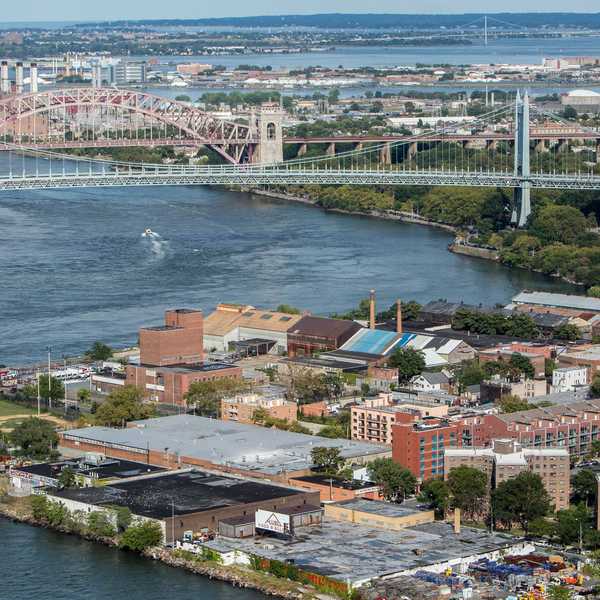 On the Rise: Mayor Helps Launch Astoria's Hallets Point Development
Mayor Bill de Blasio joined elected officials and community members in Astoria Thursday morning to break ground at the site of what will become Hallets Point, a 2.5-million-square-foot development project featuring seven planned residential towers.
credit NYONAir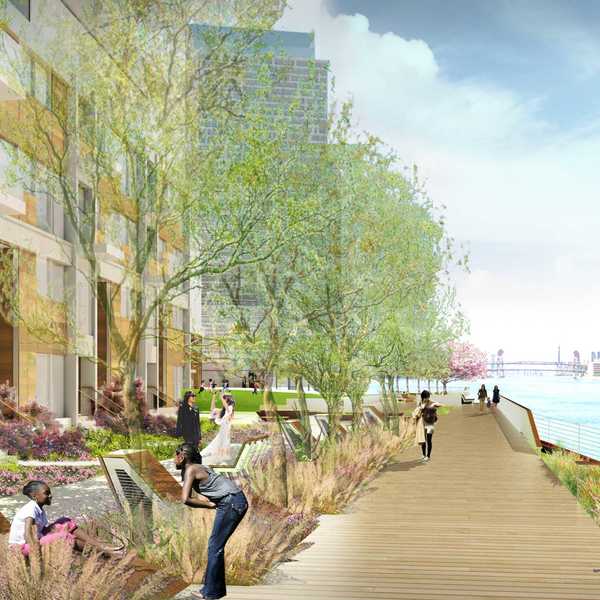 Halletts Point Mega-Project Breaks Ground in Astoria
There was an air of excitement at the Astoria waterfront last week as Mayor de Blasio and city officials helped break ground on the massive Halletts Point development.
credit Studio V Architects and James Corner Field Operations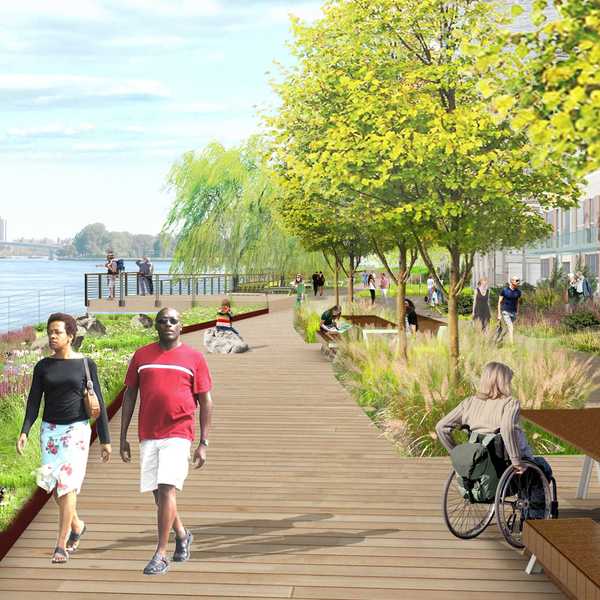 Mayor Breaks Ground On New Affordable Housing in Astoria
The mayor and city leaders broke ground Thursday on a new residential development that will bring more affordable housing to the Astoria waterfront. NY1's Matt McClure filed the following report.
credit Studio V Architects and James Corner Field Operations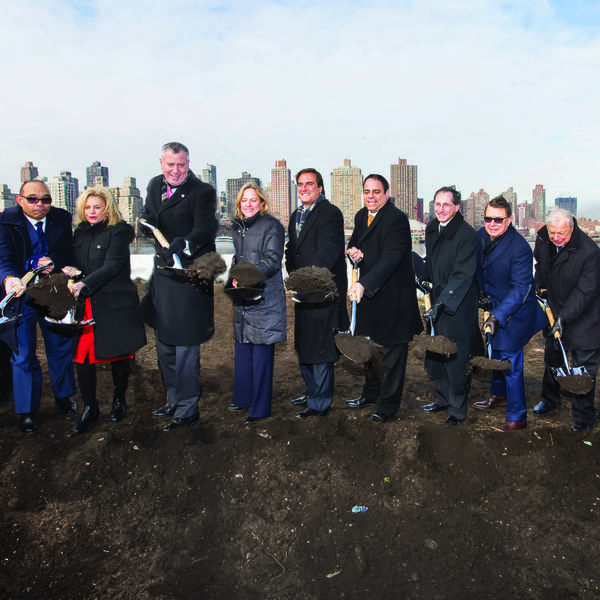 MAYOR DE BLASIO, HPD, QUEENS OFFICIALS AND DURST ORGANIZATION BREAK GROUND ON NEW AFFORDABLE HOUSING AT HALLETS POINT IN ASTORIA
First building delivering new affordable apartments for low-income households and new supermarket. Total project to include more than 480 affordable apartments, strengthens community with new school, pre-K, open space, more convenient bus service.
credit Michael Priest Photography
With Hallets Point, Dursts Take Their Next Big Development Off the Grid
The next time a power failure knocks out the lights in New York City on a steamy summer night, the residents of at least one apartment complex will still be streaming Netflix in their air-conditioned apartments.
credit Studio V Architects and James Corner Field Operations